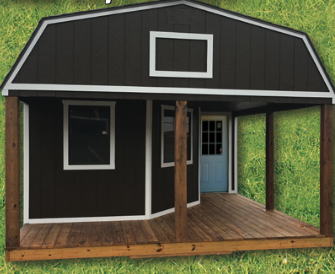 Customizable portable buildings in Missouri & Arkansas
Cabins and Loft Cabins are built for comfort. These buildings are built with the customer in mind. Whether your cabin is going to be a guest house, a she-shed, a personal hunting lodge in the woods, or where you lay your head at night, we have a cabin for you.
Cabin & Lofted Cabins Specifications
Need Storage? We have eight different styles in dozens of sizes to choose from.
Want to see one in person? Find the location closest to you: